The Vis-à-Vis non-profit software was created in the Research Unit of the Office Médico-Pédagogique of the University of Geneva and developed by Geneva-based non-profit foundations.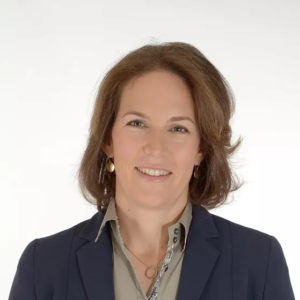 Bronwyn Glaser, PhD
Creator of Vis-à-Vis
Bronwyn Glaser has been studying cognitive and behavioral phenotypes since 1998 after graduating from Stanford University. She began her career doing research with children and families affected by a wide spectrum of neurogenetic disorders, including fragile X syndrome, Turner syndrome, Williams syndrome, and velo-cardio-facial syndrome (VCFS). She then went on to focus on attention deficit hyperactivity disorder (ADHD) during her M.A. in Child Clinical Psychology and on face processing in developmental disabilities during her Ph.D. in Psychology. During her doctorate, Bronwyn became particularly interested in how to stimulate social skills and brain development through attention to faces and emotions. From her studies on these topics emerged Vis-à-Vis, a cognitive remediation program that supports development in school-age children and adolescents by building working memory, emotion recognition and face processing skills. Bronwyn continues to develop and implement interventions for families and practitioners through her clinical and research work. She has published and lectured all over the world seeking to bridge the gap between research and practice. Originally from California, she works in Geneva, Italy and the Ticino, the Italian-speaking area of Switzerland.
Interested in supporting our non-profit work?
Whether it's purchasing our 12-week program or donating directly, your contribution supports our mission to help children with developmental delays.